Community Art Center, Inc.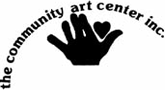 The Community Art Center is committed to our mission of nurturing children and young adults with limited access to financial resources so they achieve personal and cultural growth, and have a positive impact on their world through joyful experiences in the arts.
Through our 75 years in operation we have propelled close to 8000 Cambridge youth to develop themselves artistically, academically, and socially. We achieve this by providing a combined total of approximately 3000 program hours per year through two central programs: School Age Child Care (SACC) and the Teen Media Program (TMP).
The Art Center serves the public housing developments and the surrounding 'Area 4' neighborhood in Cambridge. Approximately 80% of housing development families live below the poverty level, with many receiving public assistance. Our 2 programs capture the creative spirit of children who without us would be "at home bored, doing nothing" or "on the streets."
A School Age Child Care (SACC) Program, engages children, ages 5-12, in a hands-on arts-based curriculum year-round, operating after-school Mon-Fri 2:00-6:00 pm and all day weekdays during school vacations and summer.
The Teen Media Program (TMP), for youth 13-19, gives teens an opportunity to be heard by the larger public through the media arts. TMP offers seasonal Youth Media training and leadership facilitation. Partners include Boys and Girls Groups, Genuine Productions (a youth business venture) and Youth Advisory Board.