CTC Net New England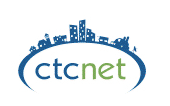 The board has decided to return CTCNet to its roots. Acting as a point of best practice aggregation, professional development tools, a communication conduit for the CTCs through list serves, an advocacy voice for community technology centers across the country, and an alliance partner for non-profit organizations with adjacent goals.
Supported Projects
CTC Outreach and Support
Goal 1: Expand local ties among member centers and increase organizational capacity to collaborate with local consortia of CTCs around the country.
Goal 2: Assist in creating a system of technology-related technical assistance support for CTCs in the Boston metropolitan area.
Goal 3: Conduct research, web design activities and email activities to maintain and expand delivery of services to member centers.
As can be seen above, Dan has continued to take on an extraordinarily broad range of projects that require talents ranging from research to multi-media production, to writing, community organizing and Web design.
In these past six months he has played an especially important role in increasing the organization's communication capacity through everything from enhancing our Web site to managing email lists systems for well over 1000 subscribers to communicating with and assisting individuals seeking to create community technology centers.
A summary of accomplishments includes:
Assisting Evaluation for Grants
• Participated in applicant evaluation committee; reviewed approx. 25 proposals for the subawards we're making through our CNS-funded Learn & Serve America/Youth Visions for Stronger Neighborhoods program
Communication:
• Edited 2004 CTCNet Annual Report
• Edited Fall 2003 CTCNet Newsletter
CTC VISTA Project:
• Served on CTC VISTA Project Advisory Board; participate in monthly conference calls
• Attended part of CTCNet VISTA Pre-Service Orientation (08/03)
• Participated in CTCNet presentation to new VISTAs at PSO
• Updated his VISTA web page
• Sent informational emails about regional CTCNet-associated groups to each non MetroBoston CTC VISTA and their supervisor as a potential resource
• Attended monthly MetroBoston CTC VISTA meetings
• MA InterCorps Council: Serves on this state-wide National Service council
• Leads Communications team, managing MICC web site, edited and co-wrote Fall/Winter 2003 newsletter
• Developed and helped plan MICC Service Enrichment Roundtable event (12/05/03) attended by over forty National Service members; did time/stress management presentation.
Other:
• Produced "Digital Empowerment" PSA Video
• Attended all-day CTCNet Staff Meeting (Oct. 1); did "What Matters Most" personal/time management presentation
• Participated in CTCNet Strategic Planning Meeting in DC (Oct. 24-26)
• Met with Lisa Austin of Pasadena, CA, in town to research setting up a CTC
• Completed supervisor evaluations of Executive Director and Managing Director
• Completed CTCNet Tech survey for current and future needs
• Served as reviewer for Salesforce.com Foundation on-line Community Youth Media Festival
"Throughout the years that he worked with CTCNet, Dan was always glad to take on new and challenging tasks and worked with talent and diligence to get them accomplished successfully. In addition to his own work, he maintained a consistent focus on the overall success of the organization and was supportive of fellow workers and projects in addition to the ones where he played a principal role. We were very fortunate to have his assistance thanks to the AmeriCorps*VISTA program!"
— Steve Ronan
---
Regional Coordinator
• Assist NE affiliates in the process to apply as an official chapter of CTCNet
• Design and implement a membership structure for the Chapter
• Work with chapter affiliates to design and implement a fundraising and development strategy for the region
• Organize and coordinate chapter meetings and training events
• Create a peer assistance program
• Map tech resources and programs within the Chapter's geographical scope and create distribution outlets for this information
• Conduct outreach activities to bring new organizations to the chapter and CTCNet national
• Network and provide linkages between affiliates and other affiliates, private sector, government, and other organizations
• Work with CTCNet national office to assist in any activities that will benefit Chapter affiliates
Has met with various CTCs, has created an online newsletter to keep folks informed. Has contributed to regional / national endeavors such as CBC, ComTech Review, etc. This work continued to be outstanding in its contribution.
---