Excellence By Choice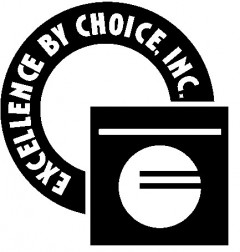 The mission of Excellence By Choice, Inc. is to serve children, youth and adults by providing quality programs and experiences that emphasize educational, social, vocational, cultural and economic development.
Services are offered through a network of educational and career opportunities; delivered by a skilled and dedicated staff that maintains an environment which enhances character, self-esteem and leadership; and contributes to each participant realizing their full potential.
Excellence By Choice, Inc., (EBC Inc.), is a non-profit 501 (c)(3) economic development organization in existence since 1992. Based in Washington, DC, Excellence By Choice, Inc. has a regional office in Durham, NC, with affiliate programs in other cities. EBC Inc. serves as a consultant in community development, technology, housing, job training, capacity building, and capital financing.
Through its auxiliary projects, EBC Inc. fosters the development of leadership by creating educational and career opportunities for at-risk, low income or disadvantaged citizens of urban communities and rural areas. Clients include municipalities, businesses, numerous community-based organizations and agencies, and Native Americans.
Supported Projects
CTC Assistance
The goal of this project is to assist the Tower Park Plaza north NNC residents achieve self-sufficiency and, to support existing youth programs that increase participants' self-esteem and computer literacy, and to empower residents to overcome barriers that diminish the quality of life in the community.
VISTA members will
- manage relationships with partner schools and organizations
- establish trust with students, parents and community leaders
- provide input on programmatic strategies
- set up after school project in selected areas
- organize community events
- participate in community activities and build relationships with other community organizations, leaders and members
- represent the Project appropriately in action, manner, and dress
- be conscious of community role and responsibility at all times
Kylie managed day-today operations of the Neighborhood NETWORK Center, led community outreach efforts, and provided over 500 hours of tutoring.
---