Historic East Baltimore Community Action Coalition, Inc.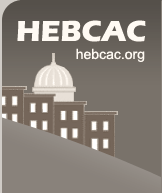 The Historic East Baltimore Community Action Coalition, Inc., (HEBCAC) is a nonprofit community development organization founded in 1994 by Johns Hopkins University, city and state officials and area residents. Its mission is to work with residents and other stakeholders to improve neighborhoods in a 220-block area of East Baltimore. Since its founding HEBCAC has implemented a series of programs that address both the physical infrastructure and human capital issues faced by residents of the neighborhoods within which it works.
HEBCAC programs serve out-of school youth, people with drug addiction and local economic development. It provides community organizing activities. HEBCAC converts vacant warehouses into space for nonprofits and community use. HEBCAC sponsors EBTRC, a computer refurbishing and training center. Local residents learn to refurbish systems, use software and can earn a free computer. Refurbished computers go to schools around the state. Systems are sold through EBTRC's retail outlet. Store profits subsidize free training and community adoption programs.
In 2008, HEBCAC and the Center for Community Technology Services began the L@TCH program to help city school families get home computers to support their child's academics.
Supported Projects
L@TCH Program Developer
The Corps member will build on relationships staff create with local school partners, community-based groups, non-profits, corporations and funders to develop strategies and resources (volunteers, computer donations and funding) for community technology adoption programs. Specifically the L@TCH home computer program which distributes computers to the families of K-12 students that are attending Baltimore City schools.
The program has moved closer to becoming a sustainable model. We have a better idea of how schools can adopt the program with fewer resources from us. There is greater awareness of the L@TCH program, HEBCAC and CCTS in the community. Devon has helped HEBCAC expand their hardware resources to support the computer refurbishing center The program did not meet its objective of 500 systems distributed (331) We need to distribute 70 more system to meet adjusted goal. We will continue to engage schools around a model where they find the resources to underwrite the cost of the systems for their students, and engage teachers to use the educational resources installed on the systems, and use email more to communicate with families.
Devon contributed greatly to the following outcomes: Three hundred fifty families took a L@TCH computer home during the 2010-2011 school year. Students in grades Pre K- 11th in six Baltimore City public schools. All the parents of these students attended one of the 20 Family Computer Workshops held to raise awareness to the responsibilities of having a computer with Internet access in the home and how to use technology to improve the home learning environment. Our L@TCH families have an average of three students per family which means these L@TCH computers have impacted almost 1,000 students. So far two schools are planning to continue the program in their schools and we have yet to meet with the other six schools.
---