The Timothy Smith Network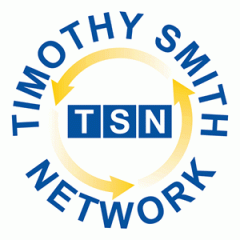 The Timothy Smith Network (TSN) is a member organization established to build the capacity of Greater Roxbury's Timothy Smith Centers. The mission of the TSN is to increase the capacity of the Greater Roxbury community of Boston to effectively use and access technology by providing technology-related services, educational programs and resources as well as strengthening and supporting the individual TSCs. As of 2008 there are 34 active Timothy Smith Centers.
Timothy Smith Centers provide comprehensive community-based technology services to children, adults, families, adults, and senior citizens. Timothy Smith Centers provide open access to technology and the Internet for many residents. The agencies in which the Timothy Smith Centers are located address a broad range of economic, therapeutic, health, educational, training, human and social services needs of the community.
The TSN will strengthen the Timothy Smith Centers by assisting them to implement strategies for developing and sustaining their operations and for improving the efficiency, scale and quality of their programs.
Supported Projects
CTC Implementation and Support
David has assisted TSN Coordinator with the procurement, development, distribution and evaluation of instructional materials for member sites.
David has met with eligible sites independently and jointly with TSN coordinator as well as helped procure and disseminate information between sites and the TSN coordinator. Because of David's technical background and ability to grasp the complete picture he has resolved many problems and questions before they could become issues. Once the financial issues are resolved, David will independently visit the Centers receiving equipment to ensure that its installation is complete and satisfies the Center's requirements. As a result of the David's assistance the current round of hardware and furniture upgrades is ahead of last years pace.
David is serving as the Project Manager for the re-design of the website). Davis is coordinating the translation of a portion of the website into Spanish and is keeping the content of the web site up to date. David frequently provides help desk support to members using the site.
David is currently serving as a fifth-grade group leader for the Kinetic City program. Kinetic City is a science-based program aligned with Boston Public School standards for grades 3-6 designed to be offered in out-of school time. David along with key staff from member sites will be trained to both run the program and sites as well as on how to train others to lead the program. David will provide important feedback as we pilot this train-the-trainer program being developed jointly with MIT's Kavli Institute.
• David has developed and is maintaining two databases for managing the information needed for reporting to our funders—Boston Connects, Inc. and the Timothy Smith Fund. These databases track information for 40 sites, hundreds of classes, and thousands of students.
• David completed a series of classes at BNN TV's Multimedia Center and used these new skills to video the recent Girls Get Connected Conference. It is anticipated that he will turn this into a CD or DVD which can be used for publicity for upcoming conferences. David will also use these skills to create a CD or DVD of success stories of individuCenter activities.
I must take this opportunity to comment on David directly. He demonstrates a level of maturity far beyond that which I have seen from others in his position. His attention to detail and in depth-technical skills have has enabled him to successfully create and
maintain the databases critical to the TSN's daily operation. David's work ethic is outstanding—he is never late, he is never absent, he never complains, he is totally reliable. If I give his something to get done he does it on time and accurately with a minimum of input, much less supervision. David demonstrates real depth and breadth of perspective in meetings with funders, meeting with TS Center staff, and in meetings with the TSN Steering Committee. Of particular note is the "business acumen" he applies to the TSN which he acquired through planning his business in Milwaukee.
---