The Confessions of a Community Radio Junky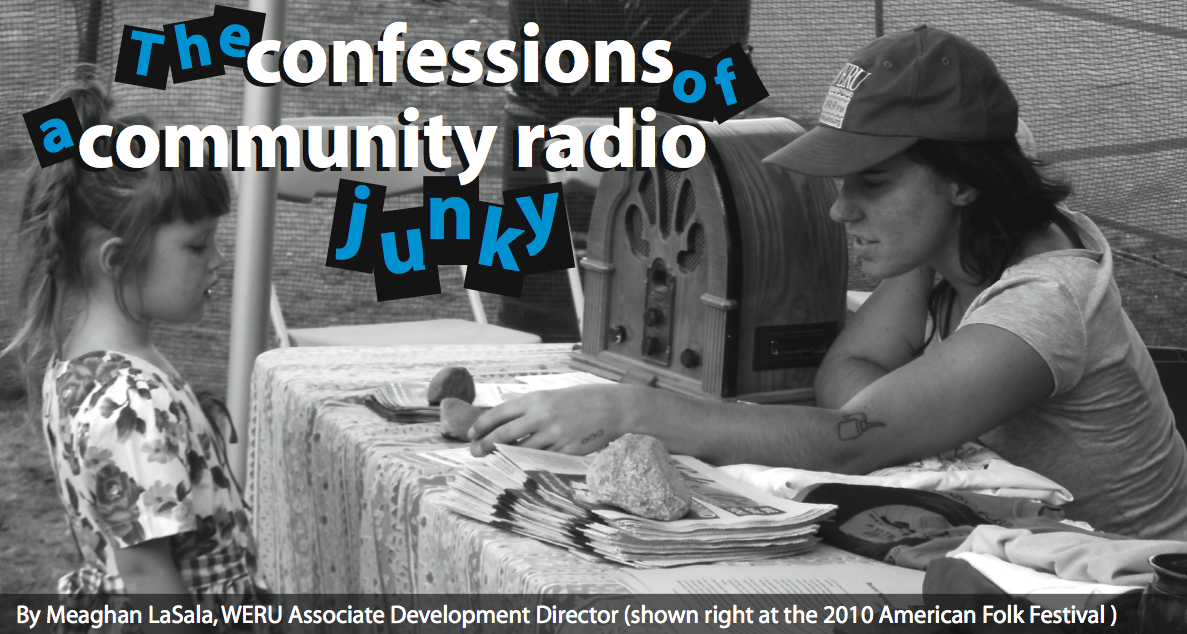 Digital Arts Service Corps member Meaghan Lasala has been receiving a lot of great press on her work for community radio station WERU in East Orland, Maine. Meaghan was tasked with expanding the outreach of WERU into the Bangor Area and she has been making great progress during the first 4 months of her service year.
You can read about her work in the local paper 'Salt Air' in our resources page here, or listen to the radio show she has working to produce as part of our outreach strategy here.