Brookline Access TV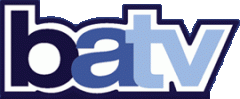 Brookline Access Television is committed to establishing itself as a valuable first amendment resource for use by the Brookline community and surrounding areas. BATV encourages the production of non-commercial programming of local interest. BATV is committed to providing a wide range of services from locally produced programs that air on our local channels and website to training in all aspects of new media and technology.
Brookline Access Television has previously offered after school video and production training to the Steps To Success Program, "a comprehensive academic intervention and support program for low-income students and their families in Brookline".
As a general policy BATV has waived membership fees and user dues so that their will be no financial restraints to anyone interested in BATV programs and resources.
In addition, concurrent with the completion of our recent move into the new facilities at the High School, plans to develop at wider town network of digital media and technology training and access that reaches those most in need through ties to the labs and programs in public housing, the senior center, and elsewhere (see project description below) will help insure that Brookline's substantial, though often hidden and unseen, low-income and special needs populations will be reached directly with new resources for helping them address their economic conditions and other needs.
Supported Projects
Outreach Coordinator
The VISTA will network and meet with collaborating, partner, and support organization in Brookline and the Boston area and provide those organizations with guidance and technical assistance in media and technology program development. Develop a volunteer recruitment and management program for BATV, website support and development, and grant writing and research.
essica has been instrumental in cementing relationshps between BATV and community groups. These relationships have led to increased dialogue and media production for Brookline residents. These relationships have included:
Brookline Early Education Program (BEEP) Connections Literacy Initiative: represented BATV on a "Connections" board of Brookline organizations, which includes Brookline Public Library, the Brookline Housing Authority, the Parent-Child Home Program, the Brookline Community Mental Health Center, Steps To Success, the Brookline Recreation Department, the Brookline Music School, & the Brookline Community Foundation. Focusing on children 0-8, we've created programs for early literacy that will help each student enter first grade on equal educational footing. Our first major project was a Sing-A-Long video that Jessica produced with Debbie Fellman of BEEP. It is being screened at a "Red Carpet Event" at the Coolidge Corner Cinema tomorrow for all the BEEP children.
Steps To Success After school Photo Club: Steps to Success is an excellent Brookline organization that aims to close the achievement gap for children in public housing, and foster educational equality in an attempt to end generational poverty. Jessica coordinated a media related enrichment club at their after school program every Monday. It was such a good fit for BATV and STS that it evolved from a photography club into a music video club.
BHS Sports: In an attempt to increase participation in the Brookline sports programs and garner greater community support for High School sports, Jessica worked to bring BATV together with the PTO, the BHS Athletic Department, and the BU Sports broadcasting program to increase our local sports coverage. We began by covering a few events in the fall, a few more in the winter, and had a successful and ambitious programming schedule this spring!
Bibliophile Cinema: With the amazing guidance and leadership of Robin Brenner at the Brookline Public Library, we've organized a monthly book/movie club. The idea is that we read a book and then watch the adapted film. And of course, we always have a lively discussion afterwards!
Jessica was also involved with recruiting interns and coordinating them. She created job descriptions for several intern positions each semester, then recruited, interviewed, hired and managed students from schools all over the Boston area: Framingham St, Brookline High, Newbury College, BU, BC, Emmaneule, NEIA, Northeastern University, NESAD @Suffolk, SMFA @ Tufts, and Roxbury Community College. With the help of these interns, we've increased our coverage of community events.
---