Community Center of St. Bernard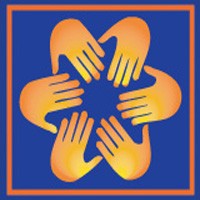 The Community Center of St Bernard's mission is to remove barriers for Hurricane Katrina survivors by providing them with 'one-stop' access to the many recovery resources they need to rebuild their lives and their communities. We address emergency needs by directly providing free canned food, hot meals, clothes, internet access, computer classes, and public phones to area residents. However, we have also developed a series of strategic partnerships that allow us to offer localized access to free medical, legal, housing, case management and stress reduction resources from across the greater New Orleans area. This resource networking approach is intended to serve as a model for other intermediate- to long-term disaster response agencies nationwide that need to assist clients in post-disaster situations while crucial sections of social infrastructure (public transport, schools, libraries, hospitals, government facilities) are still in the process of being rebuilt.
Project Description:
The Community Center is seeking to further develop its social networking presence and find innovative new ways to use technology to expand its outreach so that it can better serve low-income residents in St Bernard Parish, located at the epicenter of devastation from Hurricane Katrina.
The goals of the program are (1) to find more effective ways of informing both local residents and other resource agencies in the greater New Orleans area about our services so that those in need can readily find us either directly or through agency referrals (2) to maintain ongoing contact with the many volunteers nationwide who have come to the Community Center to help with the hurricane recovery effort over the past 3 years (3) to develop and refine online fundraising techniques so that we will be able to continue to provide recovery resources for local residents.
The project will focus on using current social networking assets more effectively (MySpace account and blog, FaceBook Cause, YouTube channel) and also on assessing the need for additional social networking tools (Facebook Page, Twitter, fundraising and/or informational widgets) and implementing them successfully.
The program will also investigate the feasibility of developing a cause-based marketing program, as well as designing an effective email fundraising campaign to run during the 2009 holiday season.
The need for the project arose from numerous conversations with area residents who, even though we were incorporated in 2006, still are just finding out about our services, and tell us they wish they had known we were here months ago. Additional impetus has come from volunteers who have said they want a more interactive and immediate way to keep in touch after they return home, rather than just receiving a monthly emailed newsletter.
The timeliness of the project is especially critical now that the worsening economy is causing financial hardships that are leading many people to seek emergency assistance for the first time. Even before the current economic crisis, many returning residents in St Bernard Parish were facing financial challenges. A May 2008 study by the Louisiana Family Recovery Corps found that 26% of St Bernard/Plaquemines Parish residents are earning significantly less than they did pre-Katrina (Louisiana Family Recovery Corps, Recovery Brief, "Progress for Some, Hope and Hardships for Many", page 17). Nearly half - 41% - found it hard to buy basic items like food and clothes; and 43% had problems purchasing other household items (ibid, page 18).
And the current economic situation is taking a terrible toll. At the Community Center itself, our staff are now processing up to 10 intake requests per day for the Mustard Seed Food Pantry, as compared to about 2 requests daily a year ago this time. During Jan 2009 alone, 243 new households met the financial requirements (income less than 130% of the federal poverty limit) to be added to our client list. This is more than double the 116 new households who enrolled 1 month earlier in Dec 2008. It is therefore necessary that the Community Center expand its fundraising efforts by all effective means available in order to meet the increased community needs for its services.
Ideally the project will facilitate enhanced community engagement by increasing local knowledge about available services provided by the Community Center. By developing new communications avenues and optimizing current information-delivery methods, the project will enable families to learn about and take advantage of our resources so that they will receive food, clothes, medical care, legal assistance and other basic services quickly before their need becomes critical and they are faced with hunger, serious illness, utility shut-offs, eviction, foreclosure and other extreme situations.
The program will support the Community Center's many activities by increasing client awareness of and funding for these programs. This will enable the Community Center to continue to effectively address the ongoing needs in the community as the hurricane recovery effort progresses.
Project Tangibles:
A study of the best ways of using social networking to increase community awareness about social services in a post-disaster situation might be possible, depending on the amount and quality of data collected. Likewise, a study of best practices for maintaining contact with former volunteers might be of value to other nonprofit organizations that rely heavily on volunteer help to fulfill their missions. And information about effective holiday email fundraising procedures and variables influencing email open rates, click through and donation amounts would also be useful. The Community Center of St Bernard was the sight of the 2008 NTEN Day of Service last March 19, and has maintained contact with NTEN's Executive Director Holly Ross and also with nonprofit tech expert Beth Kantor, both of whom would be valuable sources of advice about the best means to prepare and distribute studies of these types.
Supported Projects
Social Media Research and Development
The Community Center is seeking to further develop its social networking presence and find innovative new ways to use technology to expand its outreach so that it can better serve low-income residents in St Bernard Parish, located at the epicenter of devastation from Hurricane Katrina.
The CTC Vista member will be contribute to the success of the project by evaluating all current social networking strategies and, to the extent possible, determining effectiveness and ROI. Research into best practices to increase effectiveness of current strategies will also be undertaken, and the use of additional social networking methodologies will need to be assessed. Should the addition of new strategies be determined to be advisable, the CTC Vista member will work with the Development Director and Executive Director to develop means to implement, maintain and monitor them.
Activity 1: Assess current social networking methods used by the Community Center has been accomplished.
Activity 2: Assist Development Director in designing online fundraising campaign for Holiday Season 2009 has been accomplished.
Activity 3: Develop a cause-based marketing catalog has been accompished in cooperation with the Development Director
The VISTA conducted research into best practices, implemented the findings, and prepared monthly reports of social media participation data (twitter followers, facebook fans, myspace friends, etc). As a result, the VISTA has significantly expanded our social media outreach on MySpace, Facebook, and Twitter. The VISTA also worked with our food pantry manager to develop a blog to raise awareness, funding and food for the food pantry – see ffon.tumblr.com for the result. The VISTA conducted a social media use study of other nonprofits in St Bernard Parish, Louisiana, and a preliminary study of social media use by nonprofits in the greater New Orleans area that are doing the same type of work as the Community Center (long-term disaster recovery) has also been completed. Data from these 2 studies is currently being analyzed and the findings will be used by our next VISTA to further develop the social media strategy used by the Community Center.
The VISTA prepared 2 short videos which the Development Director integrated into the end of the year fundraising campaign (both available at www.youtube.com/ccstb), including the "Thank You" video which was the cornerstone of this campaign. The VISTA produced a 5 minute overview of the Community Center and a volunteer testimonial (all available at www.youtube.com/ccstb). The VISTA also compiled a CD that contains a comprehensive introduction to the Community Center of St Bernard. The CD includes video footage of hurricane Katrina damage to St Bernard and surrounding parishes, used by permission of levees.org, along with statements from the Community Center's Executive Director, and a 12 minute video shot entirely by the VISTA that has interviews with key Community Center staff and details both the services available at the Community Center as well as ongoing needs. This CD is distributed to Community Center donors who give more than $25 as well as offered for sale for $10 to the more than 1,100 volunteers from all around the world who come to the Community Center annually. The 12 minute video will also be a key component in the various fundraising tours that the Executive Director is planning for coming months.
Activity 3, the online giving catalog, proved the most challenging of all the tasks undertaken by the VISTA. Deciding on items to include and whether to structure the catalog as a retail sale (eg buy t-shirt with the Community Center logo and part of the sale price goes to the Community Center) vs a sponsorship sale (buy a hot meal for 40 people for $10 or 200 lbs of rice for the food pantry for $50) was the first challenge. In the end, after a review of what other non-profits are using, a sponsorship sale based on that used by Heifer International and the World Wildlife Federation was chosen. The next step was coding this catalog, including setting up a shopping cart that automatically generates the ability to choose from a variety of "thank you" e-cards for the purchaser after the sale is complete. We are very grateful to the VISTA for his dedication to the project and his willingness to develop his technical skills which enabled him to finish this complex project.
---