Dorchester Bay EDC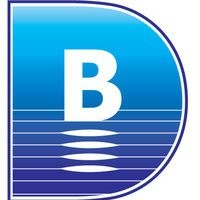 Dorchester Bay Economic Development Corporation acts to build a strong, thriving, and diverse community in Boston's north Dorchester neighborhoods. Working closely with neighborhood residents and partners, we access resources to:
Develop and preserve affordable home ownership and rental housing,
Create and sustain commercial and economic development opportunities, and
Build community power through organizing and leadership development.
Supported Projects
CTC Program Building
• Recruitment/Promotion — Create fliers, brochures, and other marketing materials. Promote the program utilizing word of mouth.
• Intake — Interview Technology Goes Home hopefuls, score them, and file/manage information.
• Training — Assist in training and volunteering.
• Newsletter —Edit, make suggestions, and find ideas for articles.
After School program responsibilities — Assist with homework; develop and teach curriculum, and overall program management.
In her second year, Karen
1. Assisted in maintaining Pierce Computer Lab (i.e., downloading windows updates)
2. Promoted YES (afterschool program) and is an ambassador for Technology Goes Home program
3. Participated in professional development workshops
4. Enrolled in learnthat.com
5. Started her web page
6. Learned to design fliers, business cards etc.
Karen "Cookie" Sheers has provided amazing service to our Technology Goes Home program. She has been very organized and proactive. When I originally started my position in May 2003, Cookie informed me that our Alumni Committee was inactive. However she stated that she wanted to work hard to build the alumni committee and get it up and running. Originally out of the 86 families that graduated from this program, less than 2% remained in touch. To date, we have had a 10% increase in participants. This is partly attributed to Cookie placing personal telephone calls, and sending out personal letters to the families.
Cookie also has a childcare background and she is a very outgoing person. As a result many parents approached her regarding an after school program. It is because of her sharing their concerns with us that the Y.E.S program was developed and Cookie is taking the lead on this project. She is a tremendous asset to Dorchester Bay Economic Development Corporation.
---