EmPOWERment, Inc (for Pa'lante Inc.)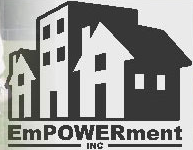 Location:
Chapel Hill
,
NC
EmPOWERment, Inc. is people empowering people and communities to control their own destinies through affordable housing, advocacy, community organizing and grassroots economic development.
Since 1996, EmPOWERment, Inc. has aggressively promoted a new model of community development that is focused on making real impacts in people's lives while helping neighborhoods organize for greater self- determination.
EmPOWERment, Inc. is a HUD-certified housing counseling agency.
Supported Projects
Web Development Specialist
An Americorps VISTA member would contribute to the development and sustainability of our media and technology related programs by contributing in some subset of the following areas: Youth and community technology programming, Youth radio programming, and Teen center IT management.
Robin completed a considerable amount of work on the programs website. Unfortunately, Pal'ante was forced to close it doors on 12/31/05 due to unforeseeable circumstances.
---