Heads On Fire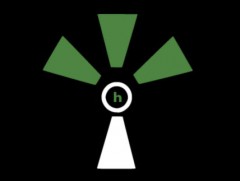 Heads on Fire partners with social change agencies and community technology companies to provide technology access and education, primarily for youth, in underserved areas. Most of the work takes place after school and in the summer, at sites around the city.
Activities are divided into three areas:
The [i]-Team provides digital literacy instruction.
ECHOES magazine helps youth use digital technology to document stories of community interest.
This nationally distributed CD-ROM magazine contains multimedia journalism pieces as well as entertainment sections such as music and game reviews.
Working in close partnership with Christina Glavas, of Minds Wide Open, ECHOES provides training in journalism, digital photography, video editing, audio production, and interactive game design.
Participants work on Saturdays to develop their design skills and take part in a global education curriculum project. Themes such as imagery, oral histories, languages, community orientation, cultural heritage, and other international issues are used as a context for the work.
The work includes traveling to different sites to conduct interviews, as well as production and design time spent in the lab.
The ECHOES training is free and open to youth in San Diego between the ages of 14–18. There is an application process, and participants must be willing to make a ten-month commitment.
The Sunscreens series features the digital work of youth in a two-month gallery exhibit, based on an annual theme.
Each show includes a display of pieces on gallery walls, programs of audio-visual recordings, and interactive kiosks display works created for the computer and the web.
The theme for 2004 was artistic statements made either by or about young Californians who are a part of communities in distress. These included communities affected by crime, poverty, gangs, racism, health crises, refugee status, or social injustice.