Healthy City/Advancement Project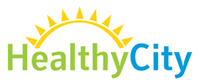 Location:
Los Angeles
,
CA
Healthy City is an information + action resource that unites community voices, rigorous research and innovative technologies to solve the root causes of social inequity.
Healthy City is a project of Advancement Project, an innovative civil rights law, policy, and communications "action tank" that advances universal opportunity and a just democracy for those left behind in America.
The first of its kind in the country, our team consists of authorities in public policy, research, technology, planning and data analysis. We provide the public sector with actionable information such as data, maps, and service referrals through our easy-to-use online platform. Healthy City also partners directly with organizations to develop targeted strategies that fuel social change.
Our on-line platform, HealthyCity.org, increases access to data to help people working on the ground get accurate information about services as well as various demographic, health, and service data.
Our Community Research Lab portrays another side of Healthy City, providing the additional tools necessary to use data and research to create change. Launching in May, the Lab offers direct training and workshops to organizations and community leaders in Los Angeles County to improve their research capabilities and capacity.
Supported Projects
Website Design and Analysis
The Corps member would be working directly to collect data, conduct analysis, research innovations, and provide recommendations on how to enhance and improve HealthyCity.org. The corps member's role would be to gather and analyze user feedback and comments, provide responses and information to user questions, collect and promote stores form communities on the ground, and brainstorm and think through ways to improve and enhance trainings and structure of HealthyCity.org to increase usability and accessibility.
Caitlin worked on researching and understanding the needs of our core audience to design and develop updates to our HealthyCity.org platform as well as help in the planning and implementation of additional projects most notably ReDrawCA.org a mapping application to engage community in the Redistricting process in California.
Our process in developing technology initiatives has improved and has become more reflective and evaluative specifically around design and testing with the added capacity and skill set of our Corps member. We are finalizing documenting these processes in order to ensure sustainability, and will continue to incorporate this into our work moving forward.
We had hoped to develop a Design Library to catalog what particular technical design worked in what situation, and what did not as a reference for building further technical projects. Although some of this has begun, we needed more time allocated specifically for the creation of this library. In addition, our VISTA member showed interest in a particular technical design project and therefore we allocated her time to be allow her to participate and learn more.
"Thank you! Our experience with the Transmission Project has been extremely positive and valuable for our organization."
- Lori Thompson, Supervisor
---