National Radio Project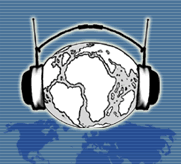 National Radio Project heightens public consciousness, broadens debate on critical social issues, and encourages civic participation, by giving voice to diverse perspectives and opinions underrepresented in the mass media. We also help grassroots groups access the change-making power of media and provide a national platform to amplify their work.
Our weekly syndicated radio program "Making Contact" provides information and positive solutions to problems of poverty, racism, unemployment, and other socio-economic issues in the diverse rural, suburban, and urban communities where "Making Contact" is broadcast or heard online.
Supported Projects
Community Engagement and Volunteer Coordinator
The Corps member would provide the leadership and passion to coordinate and guide the many people who want to get involved with national Radio Project Currently, we are blessed to have a fairly steady stream of volunteers, yet we lack the capacity to coordinate the volunteers effectively. The Corps member will also play a critical role in reaching out to more economic justice groups who can advise us on key issues. We have been wanting to cultivate these relationships to deepen our beat, but have lacked the capacity to do so. The Community Engagement and Volunteer COordinator will play a vital role in our organization: managing volunteers, reaching out to grass roots economic justice organizations, and organizing events and house parties, with the support of other volunteers. They will deepen our networks among 3 major constituents: 1? Volunteers, 2) Donors, and 3) Grassroots Allies.
Karl recruited, new fall, spring, and summer cohort of production and organizational interns and volunteers and:
– organized, and publicized a Fall "Happy Hour" event to build relationships with housing groups
–Organized, publicized, and recorded a Spring event: A Community Discussion on Gang Injunctions
–Supported production of several programs, including interviewing and recording participants for "Presumed Guilty: American Muslims and Arabs"
–Audio recorded events for rebroadcasting
–Trained interns/volunteers and set up systems for coordination of projects/tasks for interns/volunteers among staff.
–Full participated in staff meetings and staff retreats to determine strategic planning and direction of organization.
As a result of our corps member Karl's activities, we've strengthened our volunteer recruitment strategies, refined our volunteer management systems, developed a deeper relationship with the local community radio station, and build stronger relationships with grassroots groups working on housing, prison, policing, and immigration issues. After Karl is done, we need to continue to stay in contact with grassroots groups via email so they know we are a media resource for them to get their stories heard.
---