Brookline Access TV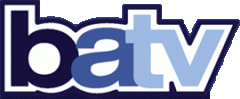 Brookline Access Television is committed to establishing itself as a valuable first amendment resource for use by the Brookline community and surrounding areas. BATV encourages the production of non-commercial programming of local interest. BATV is committed to providing a wide range of services from locally produced programs that air on our local channels and website to training in all aspects of new media and technology.
Brookline Access Television has previously offered after school video and production training to the Steps To Success Program, "a comprehensive academic intervention and support program for low-income students and their families in Brookline".
As a general policy BATV has waived membership fees and user dues so that their will be no financial restraints to anyone interested in BATV programs and resources.
In addition, concurrent with the completion of our recent move into the new facilities at the High School, plans to develop at wider town network of digital media and technology training and access that reaches those most in need through ties to the labs and programs in public housing, the senior center, and elsewhere (see project description below) will help insure that Brookline's substantial, though often hidden and unseen, low-income and special needs populations will be reached directly with new resources for helping them address their economic conditions and other needs.
Supported Projects
Outreach Coordinator
The VISTA will network and meet with collaborating, partner, and support organization in Brookline and the Boston area and provide those organizations with guidance and technical assistance in media and technology program development. Develop a volunteer recruitment and management program for BATV, website support and development, and grant writing and research.
---