Chicago Access Network Television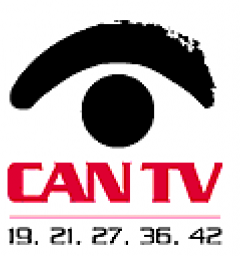 CAN TV provides coverage of events relevant to the local community and gives every Chicagoan a voice on cable television by providing video training, facilities, equipment, and channel time for Chicago residents and nonprofit groups. CAN TV's five local, noncommercial cable channels CAN TV19, 21, 27, 36 and 42 reach more than one million viewers in the city of Chicago.
The City of Chicago established CAN TV in 1983 to maximize involvement of Chicago residents and groups in cable television. Since then, CAN TV has provided training, equipment and channel capacity to assist thousands of people. Local residents and groups create over 140 hours each week of original programming for cablecast on five, noncommercial CAN TV channels. Low cost, easy to use services pioneered by CAN TV help Chicago nonprofits use CAN TV for public education, referrals, and recruitment. Those services include an interactive bulletin board that viewers can call for information, a 24/7 channel with "news you can use, and a live call-in studio where local experts answer viewer questions, make referrals, and do public education. Local nonprofits attest to the effectiveness of addressing poverty-related conditions through use of cable television. Low-income residents can access information about immigration, housing, health, jobs, domestic violence, and legal assistance.
Supported Projects
Multi-media platform capacity building
The Corps member will be part of CAN TV's strategic moe toward helping groups repurpose content for strategic placement on multiple platforms such as social networking and video sites, RSS feeds and other resources. The Corps member will work with 5-10 nonprofit groups that use CAN TV and will help determine how to best extend content via multi-media platforms to achieve better results. The findings will help inform the updating of CAN TV's workshops and classes to better respond to a transitioning media environment.
The Corp member will work with staff to evaluate client needs, examine best practices and elicit information about "lessons learned." Curriculum will be developed that integrates new media tools and responds to client needs. CAN TV's participation on multiple media platforms will provide an opportunity to learn by doing, training the trainers that work through CAN TV, who will then be responsible for training the public.
---