Occupational Training Services Inc./San Diego Community Housing Corporation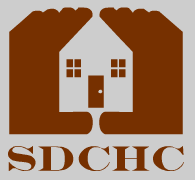 For over 30 years, OTS, an accredited institution, has had a long standing tradition of helping people get a fresh start - a start towards the completion of short-term career training, a better job, a better and more enriching life.
Our clients come from all walks of life, age groups, and educational and occupational backgrounds. What they share is a desire to improve themselves through learning new skills. Whatever your motivation and goals, OTS is here to serve you.
—
San Diego Community Housing Corporation (SDCHC) is a housing and community development organization recognized for developing, preserving, and maintaining quality housing developments that support individuals, families, and neighborhoods in reaching their fullest potential. SDCHC's mission is to: increase, preserve, and improve quality, affordable housing opportunities for working families.
SDCHC currently operates 6 Family Learning Opportunity Centers (FLOCs) located throughout San Diego County. These Learning Centers provide a variety of supportive service programs to over 3,000 families of affordable apartment communities as well as surrounding areas. The FLOCs are located on-site at the complexes with core programs in: Workforce Development, Educational Enrichment, Computer and Financial Literacy.
Supported Projects
CTC Evaluation and Networking
The AmeriCorps*Vista will lead a commissioned survey of 150 CTCs in San Diego and take an active role in the centralization of the SDCTC as the regional organization for community technology in San Diego. The AmeriCorps*Vista also will revise and expand current bi-quarterly evaluation methods. The AmeriCorps*Vista will use the CTC survey data results to develop more opportunities for programming and resources sharing among San Diego area CTCs. The AmeriCorps*Vista's crucial role will also be that of helping to faciliate more workshops and trainings focused on curriculum and resource sharing in collaboration with organizations and agencies involoved with community technology. The outcome will produce tranings and events that network San Diego area community technology centers, thus allowing more program development directed towards CTC staff and end-users.
Rodrigo has done an outstanding job with providing statistical data in our FLOCs. He provided demographics by charting the number of children, racial breakdown, income levels, languages spoken, and interest in all OTS' core program areas.
Our AmeriCorp*VISTA at OTS has conducted Art workshops in low-income apartment communities for disadvanted youth. If our Americorp*VISTA did not think beyond his workplan, these youth would not have been exposed to art in such a way that opened their minds. As a result the youth who have developed an appreciation for art. Our AmeriCorp*VISTA was also able to learn from our youth that everyone comes from various education and socio economic levels but we can work together.
---
CTC Support
Goal 1: To create working partnerships with community organizations that will result in increased opportunities for local residents.
Goal 2: To increase fund development opportunities for FLOC sites.
Goal 3: Develop standardized operating procedures for FLOC sites.
Goal 4: To supervise the development of SDCTC bylaws with the volunteer officers and leadership council
Goal 5: Educate broader non-profit community about the SDCTC to increase the impact of its work and strengthen the ability of local non-profits to provide technology access and education to all San Diego County residents.
Goal 6: Develop one workshop each quarter based on the needs identified by SDCTC Members
Goal 7: Develop, in conjunction with the Leadership Council, two proposals for continued funding of SDCTC activities.
Mike Denegal has provided technical assistance to the Family Learning Opportunity Centers (FLOCs) and he's well respected for his professional technical advice for the organization. The FLOCs began with limited resources, equipment, and program structure. We are glad that Mike has assisted the Community Development Division in growing its resources, researching viable technology funding options, and establishing a line of communication among staff through the message board. Mike displays a high level of enthusiasm for growing the resources and establishing partnerships for SDCTC. He has made sure that both OTS and SDCTC stay abreast on technological trends, resources, policies, and innovations.
---