Mail call: Digital Arts Service Corps deadlines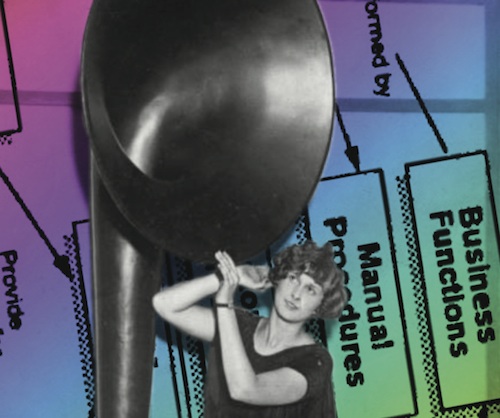 Postcards are hitting the mailboxes this week reminding folks that the deadline to apply for the Digital Arts Service Corps is fast approaching: March 15, 2010. We've also just announced our new BTOP Evaluation Assistance Initiative, to help Broadband Stimulus projects (and projects applicants) better measure their impact and effectiveness.
The lady above is listening to a Riesenlautsprecher; that's German for "really big speaker". She is composited with the Technical Architecture Framework for Information Management (TAFIM).