Squeaky Wheel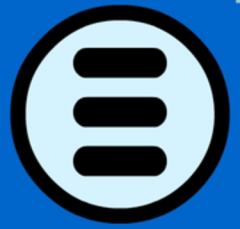 To promote and support education, access, creation and exhibition of independent film, video and digital art.
Creativity and experimentation across multiple disciplines and technologies. We embrace experimentation and risk taking as essential to the creative process.
Media literacy, promoting hands-on media making and critical thinking about media messages. We empower the Buffalo community with opportunities for media arts education for youth and community members at every level of need or knowledge.
Community connections and collaborations, from local to international, as both a leader and a partner with artists, educators, schools and community groups.
Freedom of expression and diversity of voice through supporting artists, introducing audiences to the magic of independent media arts, and teaching community groups to integrate media as a tool of cultural and creative expression.
TechARTS is a free after-school computer art program for adolescent girls from neighborhoods affected by poverty. TechARTS partners w/ community groups to effectively reach girls from economically disadvantaged families to teach them essential computer skills in a playful and nurturing setting. The Buffalo Youth Media Institute is a free program, offering participating students an hourly stipend to produce social documentaries about Buffalo-related themes, ensuring that young people from poor families can participate without economic hardship. Channels – Stories from the Niagara Frontier helps publicize issues related to poverty by matching documentary filmmakers with grassroots initiatives to produce documentaries about economic, racial, and environment issues that promote social change. (Videos produced by Squeaky Wheel's programs can be seen at vimeo.com/squeaky). Squeaky Wheel's workshops are offered at low cost. Screenings and equipment rental is offered at very low cost as well.
Supported Projects
Community Outreach Coordinator
The Corps member will help promote and brand Squeaky Wheel's individual programs (such as the Buffalo Youth Media Institute, techARTS for girls, and Channels - Stories from the Niagara Frontier), help raise the visibility of Squeaky-produced media, amplify the marketing of their educational and production programs, and strengthen Squeak Wheel's community presence of its media literacy and production workshops. All in all, the community outreach coordinator would help make Squeaky Wheel and its services to the community more visible and accessible to more people.
---