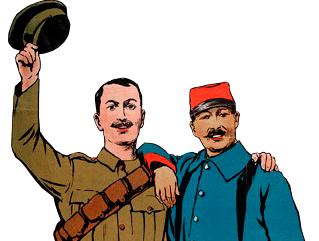 The Transmission Project has been informed that AmeriCorps*VISTA will not be renewing funding for the Digital Arts Service Corps. We therefore will not be placing further Corps members.
Learn how you can take from our legacy.
2010 Application

2010 – 2011 Program Guidelines
The Transmission Project amplifies the power of public media and technology. We place Digital Arts Service Corps members in support of capacity-building projects for organizations working to bring individuals and communities out of poverty through developing opportunities and resources necessary to contribute and participate fully in our economy and democracy.
What is a Digital Arts Service Corps member?
It's a committed individual who:
Serves one year, full-time, at your site
Is recruited to match the needs of your project and organization
Is stipended and benefited through the Transmission Project and AmeriCorps*

VISTA
See the section "Hosting Digital Arts Service Corps Members" for more information
DETERMINING
ELIGIBILITY
We consider Public Media and Technology to include organizations and projects that use media and technologies to inform, educate, and encourage communities to act upon issues important to them. This broad definition includes broadcast media and technology (e.g. pubcasters, PEG, CTCs, community-based broadcasting and publshing, etc.) and others working to encourage broadband adoption, increase community storytelling, facilitate institutional transparency or engage their community through innovative means.
Public media and technology organizations and projects "leverage participatory media technologies to allow people from a variety of perspectives to work together to tackle a topic or problem—to share stories and facts, to ask hard questions, and then shape a judgment on which they can act."
Eligible organizations must:
Be a private nonprofit organization, educational institution, tribal or public agency within the United States and its territories
Propose a project that builds the capacity of their organization in support of public media and technology that impacts underserved communities
Have the capacity to successfully host a Digital Arts Service Corps member including a full-time, on-site supervisor, functional workspace (e.g. desk, computer, telephone, internet), and access to organizational resources
Provide a financial match to help cover the cost of a Digital Arts Service Corps member (see the section "Financial Obligations" for more information)
The deadline to apply is March 15, 2010extended through March 22!. Your application must be submitted through our online application system: http://transmissionproject.org/apply
TYPES
OF
PROJECTS
&
PRIORITIES
Capacity building is defined as the "process of developing and strengthening the skills, instincts, abilities, processes and resources that organizations and communities need to survive, adapt, and thrive in the fast-changing world."
Ann Philbin
Capacity Building in Social Justice Organizations
Ford Foundation, 1996
Capacity building project proposals will be evaluated based upon the questions provided in our Online Application as well as the following priorities:
Transformation: Projects should demonstrate a deep and enduring impact upon your organization's identity, structure, strategies, operations, programs, sustainability and/or connections. While we cannot expect the Digital Arts Service Corps member—as one year, temporary staff—to be the initiator of this transformation, their role should be to provide the additional capacity necessary to support such a transition.
Public Engagement: Projects should increase organizational and community engagement, beyond public awareness. Again from the Center for Social Media: "People come in as participants in a media project and leave recognizing themselves as members of a public—a group of people commonly affected by an issue. They have found each other and exchanged information on an issue in which they all see themselves as having a stake."
Connectivity: The recognition of your organization's potential position to benefit the public media infrastructure as a whole. The potential for outcomes documents, artifacts and information learned from your project—including successes, mistakes, and unexpected outcomes—to inform other organizations and the field of public media and technology.
New Organizations: Organizations applying for the first time will receive greater deference than those that have received support in the past. Re-applying organizations are still eligible to apply, but should place additional emphasis upon their project's potential for transformation, public engagement and connectivity.
Launch Support: Projects in start up mode as a result of BTOP funding through NTIA or the award of an NCE license by the FCC are of particular interest to the Transmission Project for this application cycle. Proposed projects to support these start up efforts must meet all application requirements for consideration.
PROCESS
&
TIMELINE
Eligible organizations are invited to submit proposals for capacity building projects. If accepted, the organization and the Transmission Project work together to recruit a Digital Arts Service Corps member to work with the organization for one year.
The final deadline to submit an application is March 15, 2010 extended through March 22!. Once your application is approved, you can begin the process of recruiting a Digital Arts Service Corps member. Early applications will receive feedback, opportunity for resubmission, as well as extend the available time to recruit and select a Corps candidate.
| | |
| --- | --- |
| December 15 | Application window opens |
| January 15 – March 15, 2010extended through March 22, 2010 | Rolling application deadlines on the 15th of each month. Applications will be reviewed and approved on an ongoing basis. Early applications will receive feedback and opportunity for resubmission within this competitive process. |
If your application is accepted, you will be eligible to begin recruiting a Digital Arts Service Corps member. Once accepted, an organization is not guaranteed placement of a Corps member—this is dependent upon the ability to recruit a qualified candidate and the candidate's approval by the Transmission Project.
May 28
Final selection of your Corps member candidate communicated to the Transmission Project
June 21
Approval of Corps member candidates by the Transmission Project
July 2010 - July 2011
Placement of the Digital Arts Service Corps member at your organization following their mandatory attendance at our Pre-Service Orientation (exact date

TBD

)
August 1, 2010
Partner Contribution due to the Transmission Project (see the section "Financial Obligations" for more information)
Because the process is competitive and involves an applicant search (recruitment), applying early in the rolling deadline period is important to your success. By applying earlier, your organization will receive application feedback and the opportunity to resubmit. Earlier acceptance also gives you more time to recruit a qualified candidate either from your local community or from our national pool of applicants.
FINANCIAL
OBLIGATIONS
With a successful placement, the Transmission Project provides approximately $20,000 for the Corps member's living expenses, relocation, and professional development, in addition to other non-cash support. The partnering organization contributes $4,000, and budgets $1,000 for the Corps member to attend a national conference during their year of service and additional funds for living assistance such as a monthly transit pass or rental assistance.
HOSTING
DIGITAL
ARTS
SERVICE
CORPS
MEMBERS
Should a Digital Arts Service Corps member be matched with your organization, you are making a commitment to enable that individual in support of the capacity-building project for the span of one year. Digital Art Service Corps members come with unique benefits, responsibilities and challenges that result from the structure of their service, compensation and restrictions.
Corps Member Benefits and Restrictions:
Approx. $11,000 per year living stipend
Emergency Health Benefits
College Loan Deferment/Forbearance
$5,350 End-of-Service Educational Award
No outside employment or school
Because Digital Arts Service Corps members serve through AmeriCorps*VISTA—an anti-poverty program—their benefits are tied to the poverty line. See the section "About the Digital Arts Service Corps" for more information.
Hosts of Digital Arts Service Corps members are required to provide or prioritize:
Community Orientation: Corps members may be new to your community or the nonprofit sector. You should be prepared to provide comprehensive orientations and introductions to staff, volunteers, board members, clients and community partners.
Professional Development: Corps members should not be expected to begin their service complete in knowledge and understanding of their responsibilities. Professional development, both within the organization and outside training, should be available and encouraged throughout their service.
Personal Accommodation: Personal and health issues of Corps members may be amplified by the lifestyle challenges imposed by their service. Supervisors should be prepared to accommodate and assist in managing these issues should they arise.
Retention: Organizations should work to ensure that Corps members can honor their one-year commitment of service. This includes providing a diversity of activities, opportunities for professional and personal development, engaged supervision, and promptly addressing challenges or conflicts.
ABOUT
THE
DIGITAL
ARTS
SERVICE
CORPS
The Digital Arts Service Corps was formed in 2000 (originally known as the Community Technology Centers VISTA Project or CTC VISTA) to deploy national service volunteers in efforts to bridge the Digital Divide. Today, in partnership with AmeriCorps*VISTA, the Digital Arts Service Corps empowers individuals to strengthen communities and serve their country through public media and technology.
AmeriCorps*VISTA is a national service program begun in 1964 to build the capacity of local communities to combat poverty. Each year about 6,500 AmeriCorps*VISTA members—of all ages and walks of life—join more than 1,200 projects working to improve conditions in low-income communities.
AmeriCorps*VISTA partners with organizations like the Transmission Project in order to increase the reach and impact of their members. The Transmission Project makes connections between AmeriCorps*VISTA's priorities and the work of public media and technology organizations; shares responsibility for recruitment, selection and support of Corps members; and provides additional orientation and support to Corps members and their organizations specifically targeted to the needs of the public media and technology movement.
Because AmeriCorps*VISTA is directly funded by the United States government, important restrictions are placed upon the activities of Corps members. The following activities are prohibited:
Direct Service: Corps members should not be providing services directly to clients or performing ongoing organizational tasks. This includes teaching classes, supervising youth or general clerical/secretarial duties.
Electoral Duties: Corps members must not be engaged in any activities relating to elections, such as voter registration or transporting voters to voting polls.
Lobbying: Corps member activities must not be involved in attempting to influence specific legislation.
Labor or Anti-Labor Activities: Corps members must not assist with labor or anti-labor organizing or activities.
Displacement of Employees: Corps members must not perform activities that would result in the displacement of employees or impair existing contracts for service.